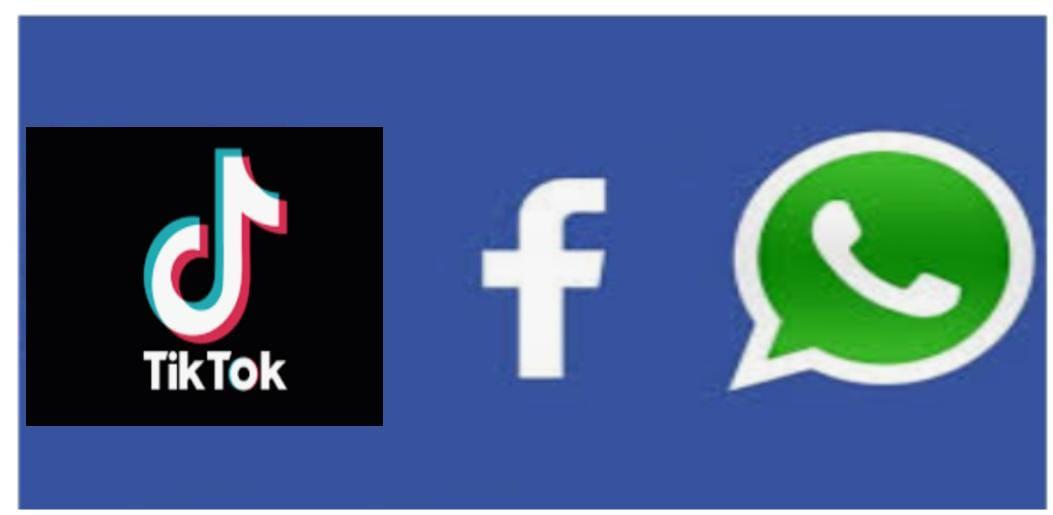 According to the report of business journal Nikkei Asia, in 2020, TikTok has overtaken Facebook to become the most downloaded app globally. According to the Journal, for the first time since 2018, TikTok has achieved such a huge achievement. TikTok has achieved this growth even after facing restrictions in many other countries, including IndiaThe most downloaded app, TikTok, has majorly influenced the US social networking giant Facebook. Let us tell you that four apps are in the list of top 10 most downloaded apps in the world belong to the Facebook company.
Top 5 most downloaded apps 4
Data compiled by Nikkei Asia from analytics platform App Annie shows that TikTok moved from its fourth position in 2019 to the number one rank on the chart of the most downloaded apps worldwide in 2020. At the same time, Facebook has been in second place on this list. But its messaging app – Facebook Messenger – has moved up to the fifth place. The list of top 5 apps, apart from Tiktok, Facebook, WhatsApp, Instagram, and Facebook Messenger, is included in this list, which has got second, third, fourth, and fifth place.
Most downloaded in Europe, South America, and America TikTok
At the same time, the Chinese version of Tiktok, called Douyin, also maintained its dominance in China, retaining its first position. In Asia (excluding China), TikTok ranked second in terms of total downloads, while Facebook retained its first rank. The report said that the app's popularity grew during the pandemic when it has become a significant download in Europe, South America, and the US. While Telegram, a messaging app that allows users to delete posts, has gained prominence during the pandemic year. The app was a particular hit with protesters in Hong Kong and Thailand who wanted to operate under the state's radar.
TikTok was among over 200 apps that were banned in India between June and September last year. App Annie's marketing manager Chuzen Qin was quoted as saying by Nikkei Asia that the total viewing time for TikTok in the US and UK is longer than for YouTube. These short videos will continue to attract attention.
TikTok,Facebook News ,TikTok ,Whatsapp ,Latest News, Tech News