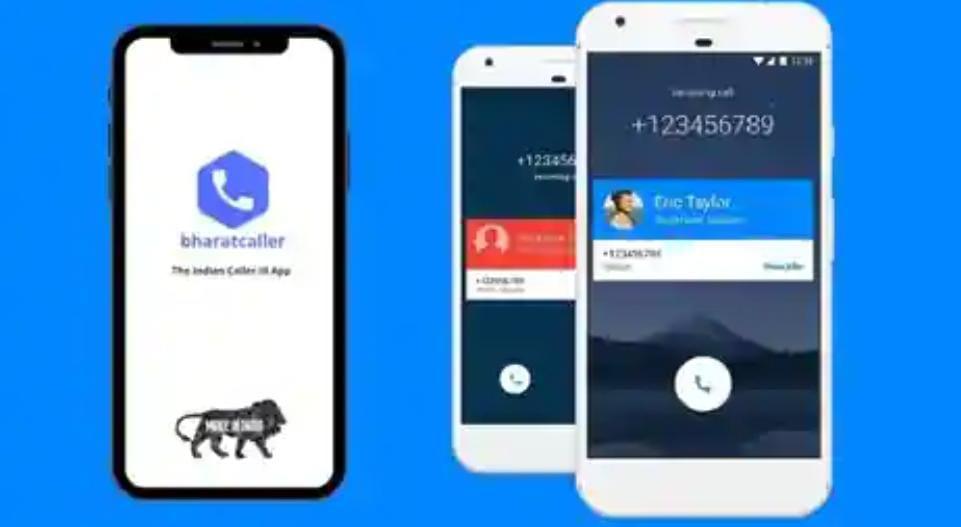 Since last year, many indigenous apps have come to India; they compete with foreign apps very well, whether it is Twitter's native version Koo or PUBG's native app Battleground India. In this episode, the native app BharatCaller has knocked to compete with the caller ID app Truecaller in India.
The creators of this app say that their app is ahead of Truecaller in some aspects, and this app will give a better experience to Indians than Truecaller.
What is the need for the Caller ID app?
The Caller ID app lets you know the name of any unknown caller on your phone. You quickly understand what is the name of the caller; who is he? Even you can see his email id, Facebook id. In such a situation, if any number is not saved on your phone, then that information is beneficial for you. That is, without picking up the phone, you get to know whether the phone is from any bank, credit card, or someone else.
Fraud calls can also be blocked through this app. Along with this, if you are troubled by calls related to the stock market, including real estate companies and insurance companies, then you can also block them.
Features of BharatCaller App
Bharatcaller app is different from other caller ID apps in that it does not save the contacts and call logs of its users on its servers which does not affect the privacy of the users.
Also, none of the company employees has a database of user phone numbers, nor does they have access to any such data.
All the data of this app is stored in an encrypted format, and no one outside India can use its server. Hence Bharatcaller app is entirely secure, Indian, and user-friendly.
Bharatcaller has been launched in many Indian languages ​​like English, Hindi, Tamil, Gujarati, Bangla, Marathi, etc. Due to this, anyone can easily use this app by choosing the language of their choice.
This app is available for both Android and iOS users. This is a free app. This app has been downloaded 6000 times so far.
Who is the owner of Bharatcaller App?
Bharatcaller App was developed by an Indian company Kickhead Softwares Pvt. Ltd. has made. The founder of this company is Prajwal Sinha from IIM Bangalore, and the co-founder is Kunal Pasricha. Their office is located in Noida, Uttar Pradesh.
Why was the Bharatcaller app created?
The purpose behind creating BharatCaller is to introduce India's caller ID app. Because due to privacy, the Indian Army had banned Truecaller shortly before.
This was done because of spyware in this app. The Indian Army had asked its soldiers to delete the TrueCaller app from their phones immediately.