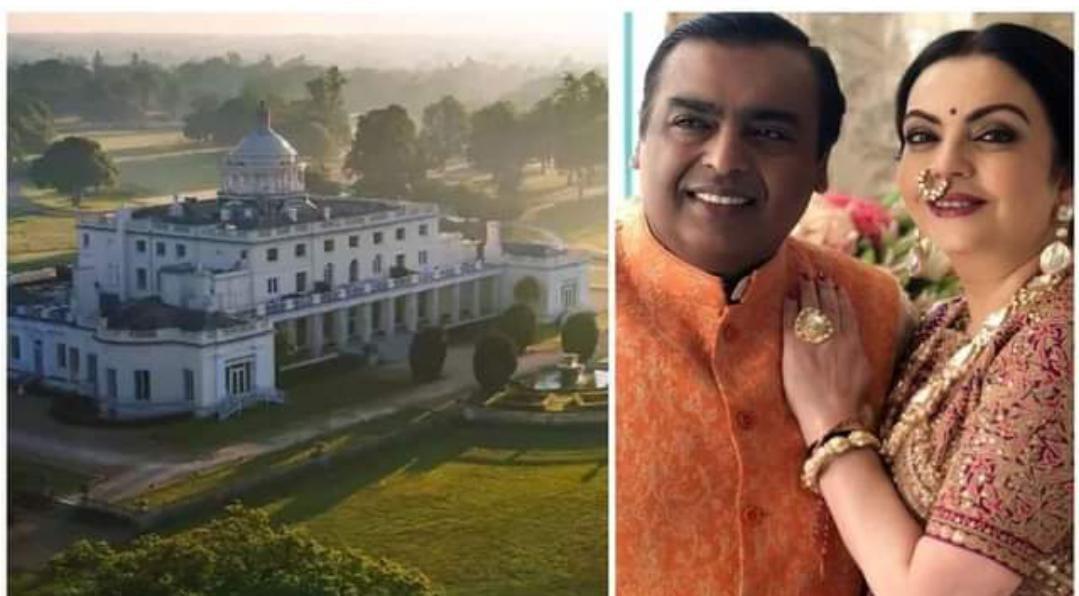 After several media reports, it was claimed that Reliance Industries Limited Chairman Mukesh Ambani and his family are likely to move to London. Such speculations arose after the acquisition of the Stoke Park property there. Reliance Group stated on Friday terming these reports as "baseless" and ruled out any such possibility.
.A recent report in a newspaper has given rise to unwarranted and baseless speculations on social media about the Ambani family's plans to reside in Stoke Park, London partially, the statement said. The company said it would like to clarify that Ambani and his family have no plans to relocate or live in London or anywhere else in the
world.
Mukesh Ambani, Asia's richest man, lives with his family at Antilia, a 400,000 sq ft Altamount Road residence in Mumbai, Maharashtra. Recent reports had said that the Ambani family is expected to make the 300-acre country club in Stoke Park, Buckinghamshire, their primary residence.
"Unwarranted and baseless speculation" says #RIL on reports that #MukeshAmbani may be relocating to London. pic.twitter.com/AZ47ti5dDD

— Marya Shakil (@maryashakil) November 5, 2021
However, Reliance Group said its Reliance Industrial Investments and Holdings Ltd, which recently acquired the Stoke Park estate, would like to clarify that acquiring the heritage property aims to develop it as a premier golfing and sporting event resort. Is
The scheme will be implemented with guidelines and local regulations.
This acquisition will add to the rapidly growing consumer business of the group, the statement said. At the same time, it will also expand the footprint of India's renowned hospitality industry globally.