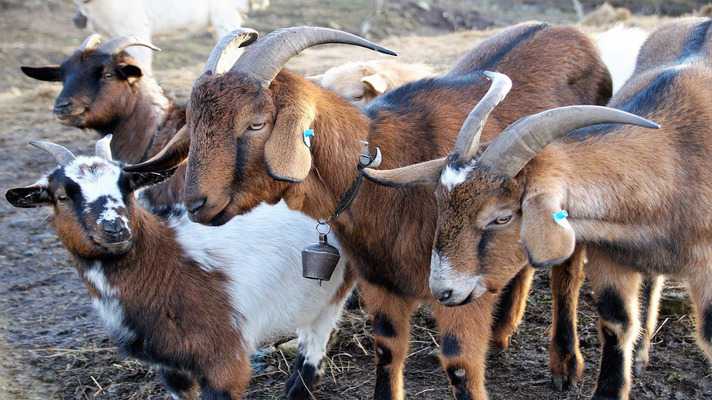 Bakri Palan Loan Yojana: Goat Farming Loan is a working capital loan used for livestock management and breeding. Goat Farming Business requires a respectable amount to start as a business. To meet the working capital needs and maintain healthy cash flow, customers can opt for Bakri Palan Loan Yojana, offered by various financial and government institutions.
Being one of the finest livestock management departments in the country, goat farming is becoming more and more popular with high profit and revenue potential. It is a profitable and sustainable business with a long-term vision. Commercial goat rearing is mainly done by large enterprises, traders, industrialists, and producers. Goat rearing is a major source of milk, skin, and fiber.
Bakri Palan Loan Yojana can be used to purchase land, construction of shed, buying goats, buying fodder, etc. The government has started many new schemes and started subsidies for entrepreneurs to start goat farming businesses. Some of the major banks and government schemes launched to start goat farming business include the following.
Goat Farming Loan From SBI
The interest rate and loan amount for Bakri Palan Loan Yojana will depend on the requirements of the business and the applicant's profile. The applicant should submit a well-prepared goat farming business plan. Which should include all the necessary business details like area, location, breed of goat, equipment used, working capital investment, budget, marketing strategy, labor details, etc. After the applicant meets the eligibility criteria, SBI will sanction the loan amount as per the requirement for Commercial Goat Farming. SBI may ask to submit the land papers as collateral.
loan under nabard for goat rearing
The main focus of the National Bank for Agriculture and Rural Development (NABARD) concerning goat farming is to support small and medium farmers to increase livestock farming production, ultimately resulting in increased employment opportunities.
 NABARD provides Bakri Palan Loan Yojana with the help of various financial institutions, such as
Commercial Bank
regional rural bank
State Co-operative Agriculture and Rural Development Bank
state co-operative bank
urban bank
Other Financial Institutions eligible for Refinance from NABARD
According to the scheme of NABARD, people belonging to the below poverty line, SC / ST category will get 33 percent subsidy on goat rearing. For OBC and other groups of people falling under the general category, a maximum of Rs. 2.5 lakh will get a 25% subsidy.
Canara Bank Sheep and Goat Farming Loan
Canara Bank also offers sheep and goat farming loans to its customers at competitive interest rates. Loans can be taken to procure suitable goats for a specific area for rearing.
Properties
Loan Amount: Depends on business requirements.
Repayment Period: 4 to 5 years (including 12 months gestation period to be paid quarterly/half-yearly)
Margin: Loan up to Rs. 1 lakh – Nil and loans above Rs 1 lakh – 15-25%
Security: For loans up to Rs.1 lakh: Hypothecation of assets created out of finance received!
For loans above Rs 1 lakh: Mortgage of land properties and hypothecation of crops/properties created out of the finance received.
Documents Required to Apply for Goat Farming Loan
Duly filled application form with passport size photograph. Applicant's KYC documents, such as proof of identity, age, and address. Applicant's Aadhar Card! BPL card, if available! Caste certificate, if belonging to SC / ST or OBC category. Income proof with bank statement of last six months. Business Establishment Proof! Domicile certificate and original land registry papers. Any other document required by the lender.
Check out and compare various business loan or working capital loan options. The loan amount or interest rate may vary from bank to bank, as it depends on various factors, such as the applicant's creditworthiness, repayment capacity, credit score, financial stability, etc.