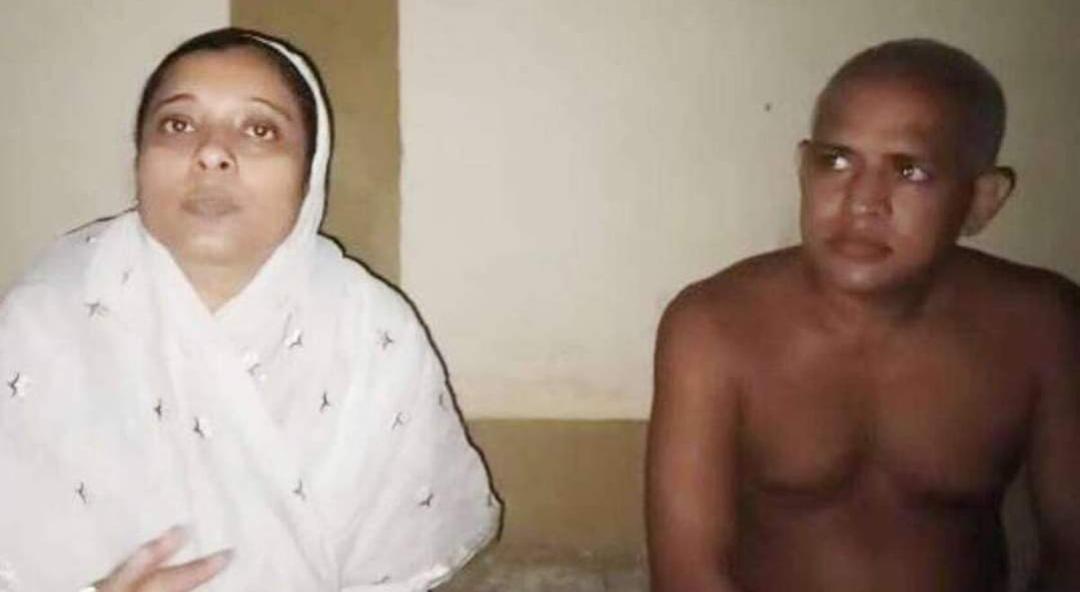 Munishree Shuddhatma Sagar, who observes Chaturmas fasting in the Balaji Jain pilgrimage area located in Damoh district of Madhya Pradesh, now desires to settle down after leaving 25 years of retirement. For this, he has also openly announced.
However, controversy has also started in this matter. He has taken initiation twice and has been without clothes for the last 25 years. But suddenly, he changed his mind and married his female friend Pragya Didi and expressed his desire to lead a household life like ordinary people himself. Everyone is shocked by his decision. His devotees are also surprised.
It is being told that he left the ashram on August 24 at 7 pm on Patera Marg and went straight to the Hindoria police station. He left the retirement of 25 years wearing clothes in the police station itself. A few hours after his arrival, his female friend also reached the police station. Munishree Shuddhatma Sagar and a female friend accused the Belaji Jain pilgrimage area management of assault and torture in the police station. However, it refused to file its report.
Munishree Shuddhatma Sagar,had come to the ashram last July 22. Here he started talking to Pragya Didi, a female friend who came from Agra 8 days ago. Acharya Shree Siddhant Sagar Maharaj of the ashram expressed displeasure when they talked like this and asked both to go out.
In this case, the charge station, Sandhir Chaudhary, said that Munishree Shuddhatma Sagar accused the pilgrimage area of ​​assault in the police station, not giving food to the female friend. First, they filed a written complaint but later withdrew. At 11 pm, Pragya didi, a female friend, also reached the police station and accused the shrine management of snatching the mobile and ousting it from the temple.
Talking to the media, Pragya didi said, "We used to talk only on a mobile. Don't make anything wrong. There is discrimination here. We take one meal at a time; we were told that first Maharajji would have food, later, we will get food. Food was not given on Tuesday. Bade Maharaj came in the middle and asked him to leave. Took our bag, money and also the throne of God."
On the other hand, Munishree Shuddhatma Sagar said, "I am opposing someone, but I am being defamed. I had come to the ashram only a month back in July. We are being looked at in the wrong way here, so now I will adopt a household life. Accepting household life with Pragya didi."
There was discussion in the ashram, and among the devotees, that on Wednesday, both of them will do court marriage in the district court of Damoh. However, they did not do so earlier; Muni Mudit Sagar alias Hukumchand Jain of Junagadh Ashram in Gujarat has also returned to worldly life. From food and drink, he has adopted the entire routine like ordinary people.