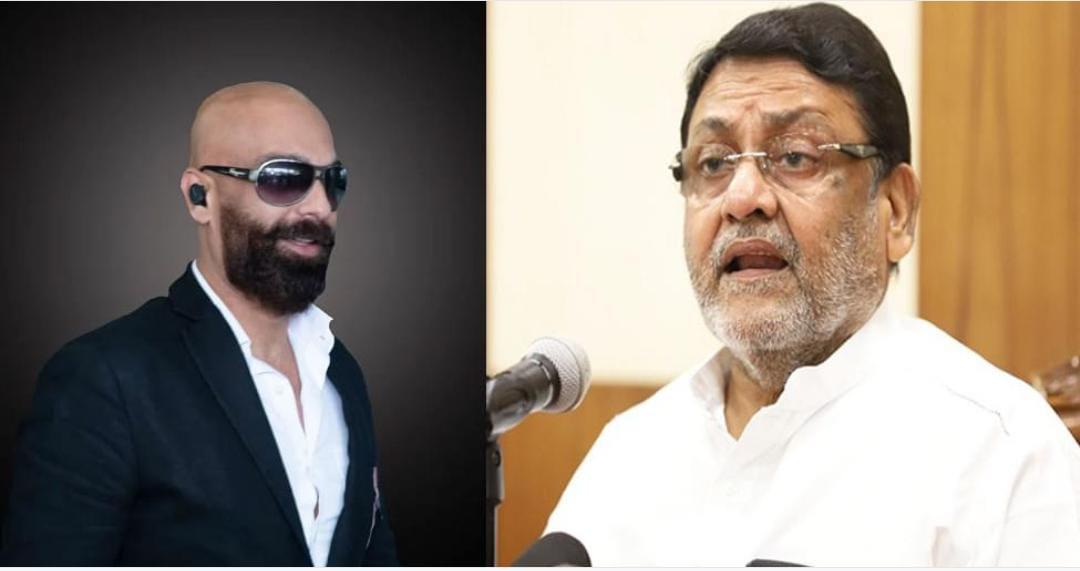 NCP leader and Maharashtra government minister Nawab Malik have made a shocking disclosure regarding the Aryan Khan case. The Nawab claimed that the bearded one who attended the Mumbai cruise drugs party during the NCB raid was Kashif Khan, the head of Fashion TV. He said that this Kashif is a drug mafia, a friend of Sameer Wankhede, and it runs drug and sex rackets across the country.
Nawab said that I have a video at 6.23 pm at the cruise party where Kashif Khan is seen dancing with his girlfriend. Malik said that many events were organized in the party going on the cruise from Mumbai to Goa, out of which was organized by Kashif Khan.
He further said that Kashif hosts many similar events across the country, and through these events, he runs his drug business. Nawab Malik has also accused Sameer Wankhede of saving Kashif Khan.
On the other hand, Nawab Malik shared pictures of Sameer Wankhede and his first wife Shabana Qureshi's marriage on Twitter. Since then, Nawab Malik was surrounded by questions like diverting the case and not respecting anyone's personal life.
During a press conference, Nawab Malik said that I had never done anything without permission. These pictures came to me at around two o'clock in the night. Along with this, the woman who sent the pictures wanted me to make them public. During this, Malik did not comment on Wankhede's wife, Kranti Redkar.
During this, Nawab Malik also told that he has once again written a letter to the NCB DG appealing that he should not close 26 cases. These cases should be investigated to the bottom, and those who are innocent should be given justice.
Let us tell you that Nawab Malik has claimed that NCB has arrested more than 100 innocent people in Mumbai jails for taking the wrong action. Those implicated in these false allegations should be investigated, and the one who is guilty of this should be punished.