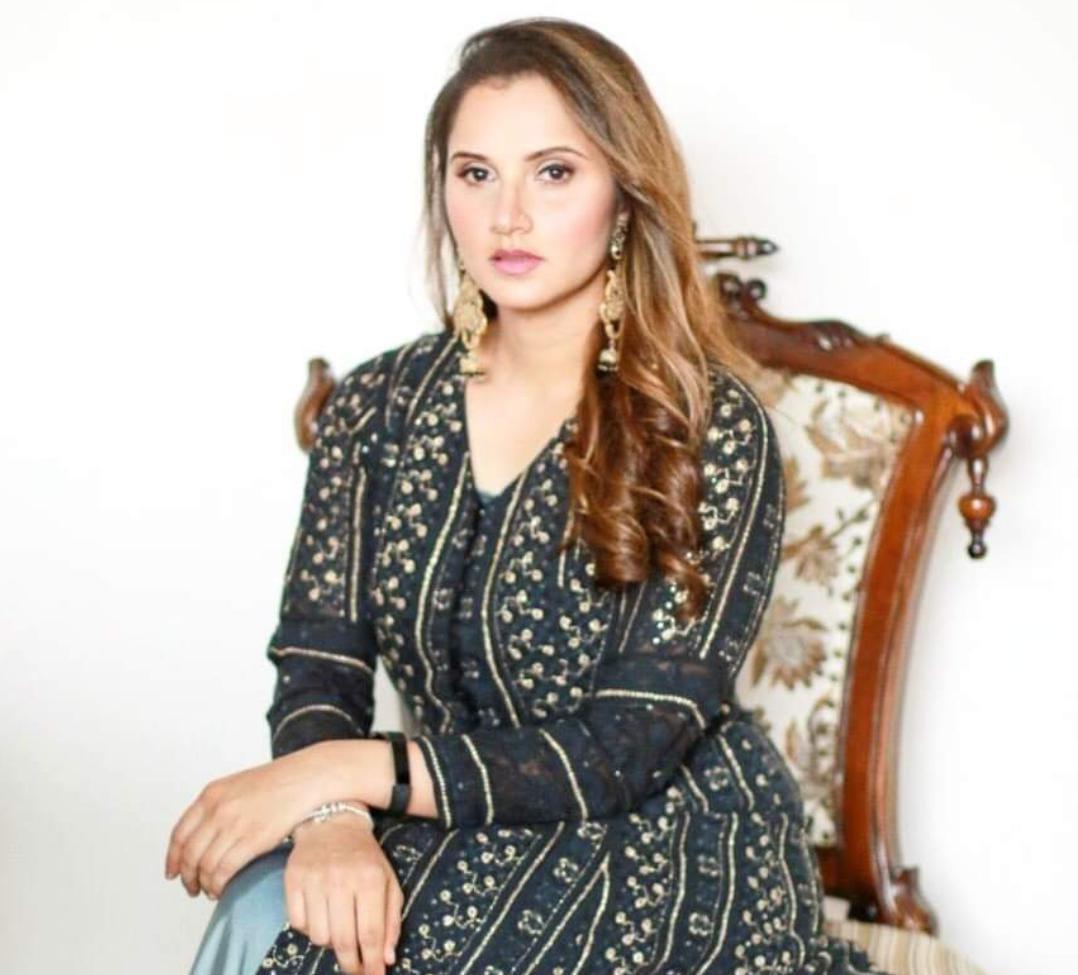 Sania Mirza Biography in English: Sania Mirza is the best Indian female tennis player. She has received many medals at the international level and has made India proud at home and abroad. She is the best player in the world to play both singles and doubles tennis, she won many singles championships, doubles championships, along with gaining fame in tennis she also gained popularity in the world of glamour; appearing on TV shows as a guest and working in advertisements.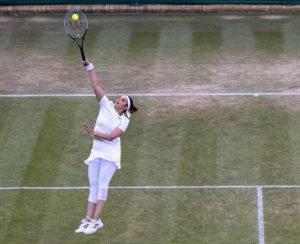 Sania Mirza Biography in English
Name: Sania Mirza Malik
Nick Name Sania
Tennis Player
Date of Birth (DOB) 15 November 1986
Age (Age) ( 2018 ) 32 Years
Birth Place Mumbai, Maharashtra, India
Zodiac Sign Scorpio
Citizenship Indian
Hometown ( Home Town ) Hyderabad
School Nasr School, Hyderabad
College St Mary's College, Hyderabad
Religion Muslim
Address Pakistan
Hobbies Swimming
Education Qualification Graduate
Marital status
Marriage date 12 April 2010
Facebook page http://www.m.facebook.com>sania
Twitter account http://www.twitter.com>Mirzasania
Instagram Account http://www.
Birth, Education and Family Information Education, Early Life, Birth and Family
31-year-old Sania's education may be from Hyderabad, but she is born in Mayanagari Mumbai. After his birth, his father had to change his place due to his work.
Sania's father is Mr Imran Mirza; Imran was first a sports journalist, then he started the business of printing and then became a producer. His mother's name was Naseema Mirza, who was working in the printing industry.
Sania received her early education from Nassar School in Kheratabad. His father admitted him to the Nizam Club of Hyderabad from the age of 6. Due to such a young age, the coach of the club had refused to teach him. After playing tennis for a week at her father's request, the coach called Sania's parents and praised Sania's tennis skills and started training.Sania Mirza Biography in English
Sania's first mentor is the tennis player "Mahesh Bhupathi", who gave Sania the initial education of tennis.
She received training from "Sinet" Tennis Academy in Secunderabad, after that she went to America, joined "S Tennis Academy" there.Sania Mirza Biography in English
Information in brief:
Date of Birth 15 No. 1986
Age 32 Years
Mother Naseema Mirza
Father Imran Mirza
Sister Anam Mirza
Husband Shoaib Malik
Sania Mirza Biography in English
Sania Mirza and Shoaib Malik Love and Marriage Life:
The love story of Shoaib Malik and Sania Mirza faced many difficulties. They first met in Australia. Their meeting was no coincidence; Shoaib had planned and met Sania in Australia.
Once Sonia went to a restaurant in Australia, Shoaib's team informed Shoaib about this on the phone. Shoaib came to the restaurant and then met Sania and called this meeting a coincidence. And thus, the two of them kept on meeting. Even when Sania and Shoaib used to play in different countries, they used to meet. Sania was captivated by Shoaib's simplicity.
He was not proud of his name and identity. He was the current member and former captain of the Pakistan cricket team. Both used to talk to each other and became good friends with each other. Sania Mirza Biography in English
Even after this, both of them had no idea of ​​love. When Sania's mother met Shoaib, she liked Shoaib very much. Sania's family liked Shoaib, but he was not an Indian and was a citizen of Pakistan, due to which he was worried that there is a political dispute.
Before marriage, Sania discussed that Shoaib would not have any objection after marriage due to her playing. Will Shoaib's family agree to this or not, because Sania has to travel abroad for several months for sports.
Then Sania realized that Shoaib's mother likes Sania very much, and she is "proud" of AC Bahu. Being a player in the family of both, he got a lot of support and help.Sania Mirza Biography in English
Before marriage, he had to face many controversies of the religious society. Both the families were very upset at marriage; they felt whether the marriage would happen. It was advised to go ahead with the date of marriage, but Shoaib did not agree on this; Shoaib said he would not go anywhere until he does not marry Sania. Sania's mother and father were very upset; Sania's mother started crying sadly in tension.
Nobody could understand anything. In Islam, the groom does not stay at the bride's house before marriage, but Shoaib stayed at Sania's house; there were many controversies for this. The media was stationed outside Sania's house; whether it was night or day, the media and news channels monitored everything. The people of Sania's house locked the house and was studying to stay with all the curtains. As soon as Shoaib was saved from the media's eyes, he was taken to the hotel through the back door, and this problem was resolved.
Despite many troubles, they were destined to meet, and both of them got married in April 2010 and tied the knot.Sania Mirza Biography in English
Affair Sania :
Shaheed Kapoor –
Many things are said about the relationship between Sania Mirza and Shaheed. Sania gave some strange answers about Shahid Kapoor in the TV show Koffee With Karan Johar. There are rumours about them that their relationship was for a very short time.
Sohrab Mirza –
Sania and Sohrab were childhood friends, then they had a relationship, but their relationship did not progress further due to their separation. Both Sania and Sohrab together decided that they were not made for each other and decided to separate.Sania Mirza Biography in English
Look Table :
A player needs to have a fit body and fitness; Sania is one of the most beautiful players. Sania's look has made hundreds of fans crazy about her; here are some brief details about Sania's look:
Height in Centimeters – 166 cm
In Meter – 1.66 m
In Feet – 5′ 6″
Weight in kilograms – 57 kg
In pounds – 126 ibs
Body Appearance ( Figure ) 36-26-36
Eye colour dark brown
Hair Color Dark Brown
Career ( Sania Mirza tennis history):
Sania is an international player, and she has been the number one tennis player in India. She has achieved 6 Grand Slams in her career, and she has finished first in both singles and doubles. Sania's tennis career went like this:
He started taking tennis training from the age of 6; initially, he was trained by his father.
Sania received training for tennis from abroad and took her art forward. The first teacher of Sania's tennis training is "Mahesh Bhupathi". He won many titles from his game and brought laurels to the country all over the world.
He played his first international tournament and represented India at the World Junior Championships in Jakarta in 1999.
In 2003 won the Wimbledon Championship Girls' Doubles title and in 2003 reached the semifinals of the US Open Girls' Doubles.
Helped Kasya win a medal in the mixed doubles event at the 2002 Asian Games with Leander Paes.Sania Mirza Biography in English
After this, his success did not diminish in the year 2003, and he won four gold medals in the Afro-Asian Games. Soon after, in 2004, he won 6 ITF singles titles.
After reaching the Australian Open in 2005, she defeated Petro Mandula and Cindy Watson in the first and second rounds.
In 2005, Sania made history in the tennis world by reaching the third and fourth rounds of the Tennis Grand Slam tournament.
Won the doubles title with Huber at the 2006 Australian Open. After this, she played in the Dubai Tennis Championships but lost to Martina Hingis.
Won gold medal in mixed doubles in Asian Games and silver medal in women's singles and team.
2007 proved to be the golden time of his career. He made his place in the singles ranking at number 27 in the world. In 2007, he won 4 doubles titles.
After this, he participated in the Asian Games with Paes and won the bronze medal.
He then won the Grade Slam title in the doubles junior tournament with 13-year-old Russian player Alyssa Kleybanova. Sania has won 21 ITF titles so far.
In 2008, she faced problems due to a wrist injury, due to which she was unable to play. He was read out of the French Open and Australian Open tournaments.
And read them to be out of Beijing Olympics too. After this, in 2009, he returned to win the first Grand Slam in mixed doubles with Mahesh Bhupathi at the Australian Open.
She dropped out of the first round in 2011 due to poor play in the singles event, then she focused more on the doubles event and reached the final at the French Open with her partner Elina Vesnina in 2011.
In 2013, Sania and Mattek-Sands won the Dubai Duty-Free Tennis Championships but did not get the Grand Slam. Then he started playing with another partner, Cara Black, and their pair made their place in the competition.
Sania and Cara reached the semifinals of the US Open in 2014 and won the mixed doubles title with Bruno Soares. In 2014 itself, he participated in the International Premier Tennis League and won this league.
Sania teamed up with Chinese player Hsieh Su-Wei in 2015 and then with Bethany Mattek-Sands. His partnership with Martina Hingis proved to be a successful decision, and the pair went on to win the Indian Wells and the 2015 Miami Open.
In 2015, Sania won in straight sets with Hingis and won her first Grand Slam in women's doubles. In 2016, the pair of Sania and Hingis won the Australian Open Women's Doubles Championship, but in 2017 they had to face defeat.
Due to a knee injury in 2018, she was unable to attend the Australian Open. Awards and Achievement (Till July 2018) :Sania Mirza Biography in English
Number (No.) Sun (Year) Awards (Awards)
1. 2003 Title – Wimbledon Championship Girls' Doubles with Alyssa Kleybanova of Russia
2. Runnerup in 2004 Asia Tennis Championship.
3. 2005 In 2005 the first female player to reach the fourth round of the Grand Slam tournament at the US Open; in 2005, she reached the third round of the Australia Open; in 2005, she was the first woman to win the WTA singles title
4. At the 2006 Doha Asia Games, she won the silver medal in the women's only category. and won the gold medal in the mixed doubles category playing alongside Leander Paes
5. 2006 Received the honour of the Padma Shri Award by the Government of India.
6. Reached third round of mixed doubles quarterfinals at 2007 US Open with Mahesh Bhupathi.Sania Mirza Biography in English
7. 2008 He was awarded the degree of Doctor of Letters by the MGR Education and Research Institute University of Chennai. In 2008, it reached No. 6 in the quarterfinals of Hobart. Reached third round at Australia Open, with her partner Mahesh Bhupathi as runner up in mixed doubles of Australia Open
8. She won the first Grand Slam title with Mahesh Bhupathi in the mixed doubles of the 2009 Australia Open, after which she reached the Women's Open tournament in Pattaya, Bangkok.
9. 2004 Awarded "Arjuna Award" by the Indian Government
Sania Mirza Biography in English
10. 2006 Awarded the fourth highest honour "Padma Shri" for a tennis player
11. 2014 Telangana government was selected as the brand ambassador of the state.
12. 2015 Rajiv Gandhi Khel Ratna Award
13. 2016 Received the third-highest civilian award "Padam Bhushan" by the Republic of India
14. Won the 2015 Wimbledon Championships by playing with Swiss tennis player Merthinga Hingis
Apart from this, he has received 2 Gold, 3 Silver and 3 Bronze medals in various sports; they have been received in 2002, 2006, 2010 and 2014, respectively. Apart from this, she also won Silver Medal in the 2010 Commonwealth Games in Women's Singles and the Bronze Medal in Women's Doubles.Sania Mirza Biography in English
Net Worth and other information ( Sania Mirza Net Worth and other details ) :
Sania has made a unique identity in the sports world, and she is the highest-earning US dollar woman. Their net worth is as follows.
Income ( Salary ) N / A
Net Worth $8 million
House Hyderabad, Telangana, India.
Some other information about Saniya:
Sania does not like to smoke at all, and neither does she consume alcohol.
Due to his performance in the year 2010, he was the most searched on Google. Kabhi Khushi Kabhie Gham movie Sania likes very much; she has seen it 30 times.
He was selected as the Good Will Ambassador of South Asia in 2013.Sania Mirza Biography in English
She is the first female tennis player to have won one million US dollars. As a junior player, he has won 10 singles and 13 doubles titles.
She is the first female player to have received the WTA title, and from 2003 to 2013, she has been India's No. 1 player. He has toured 35 countries to date and is sponsored by many companies like Bourne Vita, Adidas, Sprite etc.
After tennis, Sania wants to open an interior decoration and tennis academy. She gives all the credit for her success to her parents, guru and her God.
She believes in God and prays five times a day, which she believes is equivalent to meditation.
They have illuminated their country's name in the whole world; it is the country's pride, for their safety, two army men are always with them.
The name of Sania's physiotherapist is Mr Badrinath.
Sania aims to list the top 50 tennis female players and maintain her place for 3 to 4 years.Sania Mirza Biography in English
Sania says that "we should never care about losing and winning, we should work hard, success will come automatically".
She gives 3 hours in her routine for her physical fitness; it includes all types of training, goes to the gym 3 to 4 times a week, and does speed work so that the body remains agile.
Sania Mirza will give birth to a baby in October 2018; this is Shoaib and Sania's first child; both are very excited about it.Sania Mirza Biography in English
Saniya Mirza Likes and Dislikes :
She has many fans, and every fan is curious to know the likes and dislikes of her favourite player; here is the information about Sania's choice.
Food Hyderabadi Biryani
Actor Salman Khan
Arjun Rampal
Akshay Kumar
Actress Kajol
Kareena Kapoor
Film Kabhi Khushi Kabhie Gham
Sania Mirza Biography in English
doom to doom
flower and cut
pawn, I loved,
something happens
Sport Tennis
Perfume Purplelight, Dolce
Place (Destination) London
Sania Mirza Biography in English
Paris
Thailand
Songs Rape & Hindi
Dress Salwar and Jeans
Colours Black, Red and Blue
Strength Ground Stroke
Favorite player Steffi Graf
Like stay home
serve the net
watching a movie
Dislike Apple and Banana
Some controversies related to Sania:
Sania Mirza has been surrounded by many controversies in the journey of her life. Ever since she has become a tennis star and has come to the limelight, she has faced many problems and controversies.Sania Mirza Biography in English
short skirt –
Sania is from the Muslim religion, and the purdah system is recognized in Muslims, so some Muslim organizations objected to the short skirts she wore while playing tennis. The people of the Muslim community believed that the tennis dress does not come under the purview of the Muslim religion. Then Jamiat-Ulema-i-Hind confirmed that they could not ban anyone playing like this.
National flag insult
In 2008, he was booked by the Chief Judicial Magistrate under Section 2 of the Prevention of Insult Act 1971 for stepping on the national flag during a function.Sania Mirza Biography in English
Ration card dispute
It was a very controversial thing that Sania's photograph was on a white ration card, which provides social security benefits, health benefits, health insurance, high subsidy and rice to the family at just Rs 2 a kg.Sania Mirza Biography in English
Threatening phone calls
In 2008, a 28-year-old civil engineering student, Mohammad Ashraf, was arrested for threatening Sania over the phone to break off her engagement with Sohrab Mirza. Ashraf also went to Sania's house in Banjara Hills and created a lot of commotions, threatening to break the engagement with Sania's father, saying that he loves Sania so they should break this relationship.Sania Mirza Biography in English
Engaged to Sohrab
Sania and Sohrab knew each other since childhood. They got engaged and then broke up; for this, Sania said that they are only good friends, we cannot get married, but it became a matter of controversy.Sania Mirza Biography in English
Pakistan's multi-
After marriage in Pakistan, there was a lot of controversy on Sania being a local citizen of India. Several days after a Telangana politician called her a Pakistani daughter-in-law in the Rajya Sabha itself, this controversy continued for several days.
Sania Mirza is a promising player, and our best wishes are with her; she should perform very well and get maximum awards and make India proud.Sania Mirza Biography in English
Sania Mirza अब कभी ग्रैंड स्लैम खेलती हुई नजर नहीं आएंगी। ग्रैंड स्लैम में भारत का झंडा बुलंद करने वाली सानिया ने आज अपना आखिरी ग्रैंड स्लैम खेला। वो अपने इस सफर को खत्म तो इतिहास रचकर करना चाहती थी, मगर आखिरी पलों में वो और उनके जोड़ीदार रोहन बोपन्ना चूक गए।
Australian Open 2023 के फाइनल में भारतीय जोड़ी को स्टेफनी और मातोस की जोड़ी ने 7-6, 6-2 से मात देकर खिताब जीतने का सपना तोड़ दिया और इसी के साथ सानिया की एक आखिरी बार ग्रैंड स्लैम जीतने की ख्वाहिश अधूरी रह गई। 6 बार की ग्रैंड स्लैम विजेता सानिया जाते जाते अपने ताज में एक और हीरा जडऩा चाहती थी। वो 2 बार ऑस्ट्रेलियन ओपन जीत चुकी हैं। उन्होंने 2009 में यहां पर मिक्स्ड डबल्स और 2016 में विमंस डबल्स का खिताब जीता था। उन्होंने तीसरी बार इस खिताब को अपने नाम करने के लिए पूरा दम भी लगा दिया था, मगर इस बार वो चूक गईं।