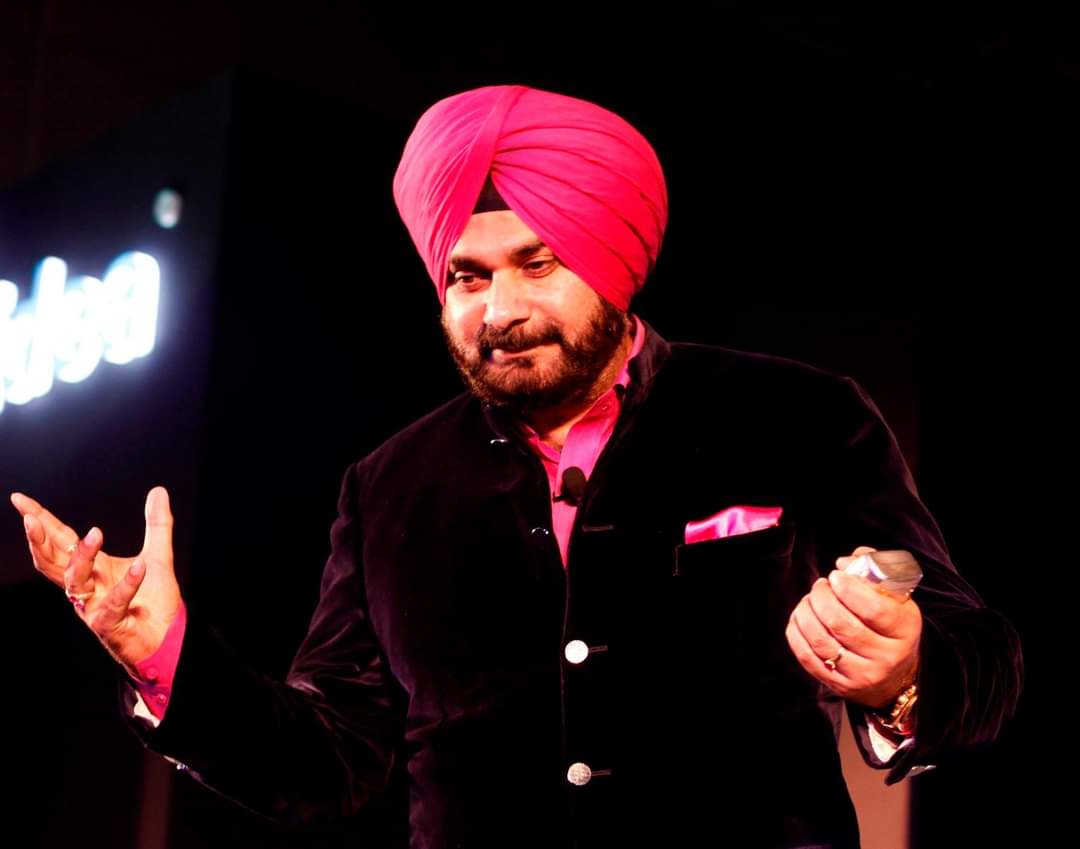 Navjot Singh Sidhu is a well-known politician, comedian. Due to his sharp statement, he is always in the discussion. In the recent Pulwama attack, 40 soldiers were targeted by terrorists, in which all were martyred. On this subject, Navjot Singh gave a soft statement on Pakistan during a press conference and said that "abuse and bullets do nothing, we should find a solution by talking". After this sharp statement, Sidhu's Congress party did not say anything, but he was shown the way out of his TV show.
Navjot Singh Sidhu biography in English
After this statement, a campaign started against him on Twitter. Everyone started writing #boycottsidhu demanding Sidhu to be thrown out of The Kapil Sharma Show. Many big leaders, actors condemned it in strong words. The makers of the Kapil Sharma show running on the Sony channel had to call a meeting in a hurry, after which this decision was taken, and Sidhu was thrown out of the show. Archana Puran Singh will now be seen as a judge instead of Sidhu in the show. Sidhu also has a visit to Pakistan; he has met the Prime Minister of Pakistan, Imran Khan, many times, due to which he was criticized.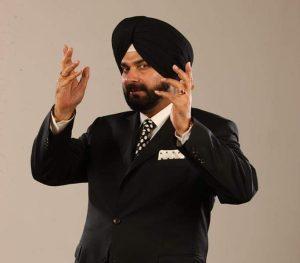 Navjot Singh Sidhu is such a name that it is challenging to decide what the work does; in fact, it is not everyone's business to complete so many works together in the best way. Navjot Singh Sidhu is a former cricketer as well as MP, commentator and judge of comedy shows. All these works ask for time and the knowledge of Navjot Singh Sidhu, who is progressing day by day.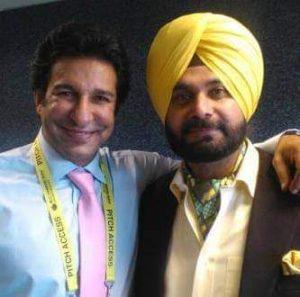 You must be aware that Navjot Singh Sidhu did not know how to speak English; he was less afraid of sports but more than reporters used to find reasons to run away from the camera. When a match was won, he was more afraid of answering questions than the joy of winning. The same Navjot Singh Sidhu is an all-rounder in speaking today because after an experience, he had decided that he would fulfil this deficiency, and he did the same. Today many people are crazy about the poetry of Navjot Singh Sidhu.
We know Navjot Singh Sidhu as a former cricketer as well as a politician and television personality. After retiring from cricket in December 1999, he joined politics. He was a member of the Lok Sabha from Amritsar from 2004 to 2014. He was also nominated to the Rajya Sabha from the BJP in April 2016. Recently he has resigned from the membership, and in September 2016, he formed a new party named Awaaz-e-Punjab.
Navjot Singh Sidhu birth and education
Navjot Singh Sidhu was born in a Jat Sikh family on 20 October 1963 in Patiala, Punjab, India. Sidhu's early schooling took place at Yadavindra Public School in Patiala. He did his college studies at Mohindra College, Chandigarh, Punjab University. Then after some time, Sidhu came to Mumbai to study, and he studied at HR College of Commerce and Economics in Mumbai.
Navjot Singh Sidhu Family Life
Apart from his parents in his family, he is survived by his wife and two children. His father's name was Bhagwant Singh; he was a cricketer. His wife's name is Navjot Kaur Sidhu; she is a Dr As well as. She has been a former member of the Punjab Legislative Assembly. They have two children a son named Karan and a daughter named Rabia.
Personal Information of Navjot Singh Sidhu (Navjot Singh Sidhu biography)
Despite being from a Sikh family, she is a vegetarian following Indian Hinduism. Sidhu neither consumes alcohol nor does any smoking. Information about them is shown in the table below-
Name Navjot Singh Sidhu
Nicknames Sixer Sidhu, Sherry Paaji and Swidhu Paaji
Profession Politics, Cricketer and Commentator
Height 6 feet 2 inches
Weight 84 kg
Body Build Chest – 42 inches, Biceps 14 inches
eye colour light brown
hair colour black
Favourite Cricketer Sachin Tendulkar
Zodiac Libra
citizenship Indian
religion Sikh
Marital Status: Married
Salary 6 lakhs
Total earning 15 crores
Address Mumbai
Likes surfing the internet and always thinking and doing something new.
Navjot Singh Sidhu career
Navjot Singh Sidhu's career is full of variations, and he has also contributed in the field of sports, politics and entertainment, which we are describing in different forms which are as follows-
Navjot Singh Sidhu's career in cricket (Navjot Singh Sidhu cricketer)
Navjot Singh started his career at 18 as a first-class cricketer playing for his native state. He started his international career in 1983. Read the main rules of cricket here. He scored 19 runs against West Indies in the Test match held in Ahmedabad on 12 November 1983.
After that, he played the game in 1990 and was fired for not taking any wicket. After that, he did not score any runs in the next match also. He scored 73 runs in the 1987 India World Cup Cricket. He scored the fifties in 4 out of 5 matches, but India lost in the semi-final against England. He scored his first ODI century against Pakistan in Sharjah, which happened in 1989.
Then he scored 134 runs against England in Gwalior; this match took place in 1999. This time was called the best time of his 16-year career. At that time, he decided to retire.
He hit a double century in 1997 during the West Indies tour. There was a difference of opinion between Sidhu and Mohammad Azharuddin during England in 1996, due to which he was dropped from the team.
Then he returned to the team and scored two centuries in the second test match, which was held at Queen's Park Oval. Then in a game, he scored 201 runs which were his highest score. He scored 124 runs against Sri Lanka, which included his eight sixes.
Then he scored 415 runs in five innings in Australia. He started a website called sherryontopp.com, in which sports personalities, politicians and commentators all put their side on this website. It includes great cricketer Kapil Dev as well as a person like Amitabh Bachchan.
Navjot Singh Sidhu's career as a commentator
Sidhu started his career as a commentator with the Indian team's tour of Sri Lanka in 2001. As a commentator, he was called Sidhuismus for his one-line commentary. As a commentator, he worked on ESPN Star Sports and was fired by ESPN for an extravagant remark.
After that, he also worked for Ten Sports. He also appears on various Indian channels as a cricket analyst. In 2012, he started working again for ESPN Star Sports.
Navjot Singh Sidhu's career in television (Navjot Singh Sidhu TV shows)
He has played the role of a judge and Shekhar Suman in the Indian television program 'The Great Indian Laughter Challenge. He has also appeared in the role of judge in the upcoming show 'Comedy Nights with Kapil Sharma Show' on Colors. Kapil Sharma used to host this show. Currently, he is in the role of a judge in Kapil She Kapil Sharma Show'. Apart from this, he has also appeared in another program 'Funbaji Chak De. She has also workd in a TV series 'Kareena Kareena'. He has also appeared as a contestant in Colors' reality show 'Bigg Boss 6'. Later he left the show midway, due to which he had told political. Read Kapil Sharma's biography and show it here.
Navjot Singh Sidhu's career in films (Navjot Singh Sidhu films)
Along with television, he has also made his presence felt in films; he has appeared in Salman Khan's film 'Mujhse Shaadi Karogi'. Apart from this, he has also acted in a Punjabi movie. The name of that film is 'Mera Pind'.
He has also conducted with Punjabi singer Harbhajan Mann, Rana Ranveer, and Gurpreet Ghuggi, a comedian. In this film, he played the character of an NRI, Narvoz Singh Lamba. The film was released on 20 September 2008. Sidhu made his appearance as a cameo in the movie 'ABCD 2'.
Navjot Singh Sidhu political career
Navjot Singh Sidhu won the 2004 Indian general election from Amritsar on a Bharatiya Janata Party ticket. Then he had to resign because of the case against him in court. After this, by winning the by-election with a majority, he had proved that he still had deep penetration among the people.
When general elections were held in 2009, the results also came in his favour, in which he defeated Congress leader Om Prakash Soni by 6,858 votes, and he managed to retain his Amritsar seat with victory.
But when the 2014 Indian general election took place, he did not get a ticket for Amritsar from the BJP, due to which he expressed grief and said that 'Amritsar is the place from where I started my political career.
I have worked here, I have promised the people that I will never leave this place and go anywhere. I will contest from Amritsar itself. Otherwise, I will not examine the elections' Sidhu remained firm on his decision.
Sidhu was sworn in as a member of the Rajya Sabha on 28 April 2016 but resigned from the Rajya Sabha membership after a few months on 18 July 2016. After that, he formed a new party with Pargat Singh and Bains, which he named 'Awaaz-e-Punjab'.
This party opposes those working against Punjab and fights against them. Sidhu joined the Indian National Congress in January 2017, expressing displeasure with the Bharatiya Janata Party, and contested the Punjab Assembly elections from the eastern region of Amritsar and won the election with a huge margin of majority. The difference was 42,809 votes. After that, he took an oath as the minister.
Navjot Singh Sidhu Awards and Achievements
Navjot Singh Sidhu has played a total of 51 test matches, in which he has scored 3202 runs. And he has played 136 ODI matches in which he has scored 4413 runs. He played his last Test match against New Zealand on 6 January 1999 and his last ODI match against Pakistan on 20 September 1998.
1993, 1994 and 1995, he scored more than 5 – 5 hundred runs in each of these years.
In 1994, his score in ODIs was 884. Sidhu is the first Indian batsman to have scored five centuries in international one-day cricket.
From 1996 to 1997, he scored 201 runs against West Indies in 11 hours.
Navjot Singh Sidhu controversy
In 1991, Sidhu landed in controversy when he, along with one of his associates named Bhupinder Singh Sandhu, was accused of attacking and killing Gurnam Singh. For this incident, the Punjab Police arrested him and kept him in the jail of Patiala for several days.
However, Sidhu has termed all the allegations against him as baseless. Along with this, he has claimed in the court that he is innocent, he is being falsely implicated in this case, but refuting Sidhu's claim, Jaswinder Singh, who is the victim's uncle, has claimed that Sidhu has been accused of this. is a witness to the crime.
He is ready to give his testimony in the Supreme court. In December 2006, Sidhu again came into controversy when a case was registered against him against road rage. In this case, he was sentenced to 3 years after finding him guilty, due to which he had to give up his membership of Parliament.
Then he appealed to the Supreme Court in January 2007, due to which the court accepted his appeal and allowed him to contest the Lok Sabha seat from Amritsar in February 2007.
A complaint was lodged against him by the All India Sikh Students Federation because he said that he had spoken in twisted and twisted words of Gurbani for the Akal Takht.
The most comical form was when a private organization announced a reward of Rs 2 lakh on him; this reward was announced for his absence from the parliamentary constituency.
Navjot Singh Sidhu's famous priceless words (Navjot Singh Sidhu quotes)
Whenever you throw the ball, you throw it like a dice in a yoke; you have no idea what it will be like, and you can't always imagine that six will come.
One should never trust a person who is himself in a naked state and is giving you his shirt off, and you should beware of such a person.
When any person travels on the road, he has to face one or two punctures in his life; unless you face such difficulty, your journey cannot be completed with success.
If you take the risk for any work, then you will get success. To succeed in life, new ideas and bold steps have to be taken; it is challenging to be successful without them.
The experience of life is like a comb; when all the hair on the head is removed, that is, you become bald, then you feel to live every experience of life, and this feeling gives you energy.
Just like if everything is according to your thinking, you feel good and you remain calm, but if something is against the mind, then we get angry immediately, just likeWhen the sea's water is clear, then anyone can become a pilot, in the same way, human beings are tested in difficult situations.God has made us all the same; we are all one; he has made our skin different only.
Whenever you sit for a meal with people with demonic tendencies, you have to take a long spoon to protect yourself; in the same way, you should keep a distance from bad people in life. I have seen different types of women performing in different styles. Women can mould themselves in any style.
Indians are spread everywhere, and in every region, if you start looking for them, you will see the difference like a pin.With gloves on, hold the ball like a cat swooping down and catching rats.Wickets are like those wives, which you do not know when and which way they will turn. She can suddenly turn in any direction.
His slow ball is so dead that my uncle runs faster than this.His ball spins or slips in such a way as if someone falls over a banana peel.The most thrilling mind becomes when a fat woman stares at a woman fatter than herself…